In this video, I walk you throughwhat collagen peptides are,where we source ours from, and theresearch behind the benefitsso you know why I use this daily and you can see if it would be beneficial to you!
---
Betty Rockers Morning Collagen Beauty Tonic
Ingredients:
1 servingFull Body Collagen
8-10 oz water, boiled
1-2 slices fresh lemon
1 knuckle fresh ginger, minced
2-4 tsp apple cider vinegar (to taste)
Instructions:
Add 1 serving of Full Body Collagen to your mug.
Pour hot water over the top, and stir to combine.
Squeeze in fresh lemon, add minced ginger and add apple cider vinegar to taste.
Allow to steep briefly to drinking temperature. Enjoy!
In this video, I was actually traveling and had brought my collagen with me. Since I didnt have all the ingredients for my morning tonic, I simplified by adding some fresh lemon to my collagen in water. Which tastes exactly like lemon water.
---
Whole Betty: Full Body Collagenis an unflavored, high-quality collagen peptide supplement that has great research behind it showing the benefits for our skin, joints and bones.
We source our collagen from German cows, which have not been treated with antibiotics or hormones, and are never exposed to GMOs.
Each serving of Full Body Collagen contains 12.5g of collagen peptides, and each canister contains 30 servings.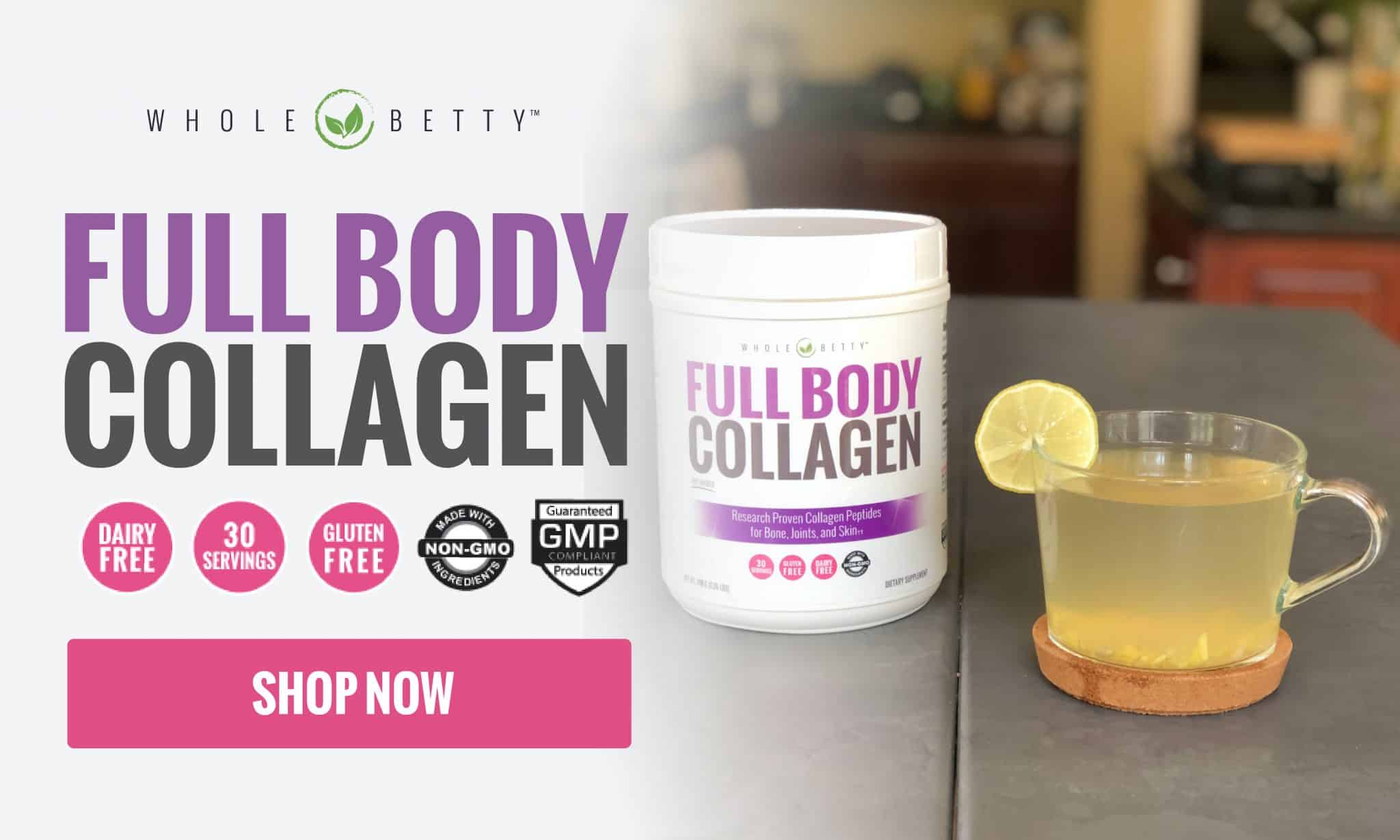 The post Full Body Collagen: For skin, joints and bones appeared first on The Betty Rocker.